The Best Bingo Sites in the UK 🇬🇧
Load More

Online Bingo City – Your Guide to Online Bingo
Here at Online Bingo City, you can browse through our in-depth reviews of the biggest and best UK bingo sites on the net, get an idea of what kind of bonuses can boost your bingo gameplay and find the top bingo games players are enjoying the most – all without having to do any of the leg work yourself!
Let our experts guide you towards the best value bingo experience, so you can simply grab a cuppa, get comfy and start marking off those numbers!
Which Types of Bingo Game Can I Play?
The UK's favourite lucky numbers game has come a long way since the blue rinse filled bingo halls your granny might have frequented. Thanks to a bit of nifty online tech, you can easily hop right into a game of bingo online in minutes!
The online bingo industry has exploded in recent years, with many online bingo sites now offering people the opportunity to whip out their smartphone or tablet, play a few tickets and maybe even score a juicy win, all in a warm and welcoming community atmosphere.
Think there's only one type of bingo game? Think again! Thanks to the many different bingo sites all vying for your attention, the fierce competition has resulted in the creation of new and exciting bingo games and variants, giving you a fantastic array of experiences to choose from!

Classic 75 Ball Bingo
The basic bingo site you're most likely to come across is the bog standard classic bingo site, which presents players with nice and easy-to-play bingo games such as your typical 75-ball, 80-ball and 90-ball bingo games.
These bingo games cover the most popular variants in the UK and the US to make sure everyone is happy.
Gameplay at classic bingo sites simply involves taking a minute or two to open an account, loading it up with some funds to play with, then buying your tickets and marking off those called numbers for a shot at a prize!

Social Bingo
How can playing online bingo games on your own be more social than going down to your local bingo hall? Social bingo sites work hard to create a warm and welcoming community of like-minded players who just wanna have fun!
Like other bingo sites, social bingo sites feature the same bingo games we know and love, but enhance the overall experience with the addition of chat rooms, blogs, live chat features, horoscopes and other fun stuff. You can even take part in chat-based competitions and games for added ways to pocket some prizes.

Slingo
Fancy a unique twist on the original game of bingo? Slingo is a ridiculously popular game that takes the best of bingo and smashes it together with elements of slots gameplay to create an explosively exciting experience that you just have to try!
A game of Slingo typically involves making lines just like in bingo, but a single row of reels (usually along the bottom) is how the numbers are called. You can even trigger special features, just like you would in slot games, for more chances to win!

Bingo & Casino
Variety is the spice of life, so they say, and as such it's quite common to find bingo sites offering more than just bingo games. Many sites also offer a variety of other games alongside their top bingo favourites, such as world-renowned classic, video and jackpot slots, popular table games like Blackjack, Roulette, Poker and Baccarat plus other hits like lotto, keno and scratch cards.
Similarly, many online casinos sport their very own bingo community alongside their vast array of slots and table games, offering the most popular bingo games and a friendly, chatty atmosphere in which to play.
Latest Online Bingo Sites
Browse the freshest bingo sites in the online bingo community.
All New Bingo Sites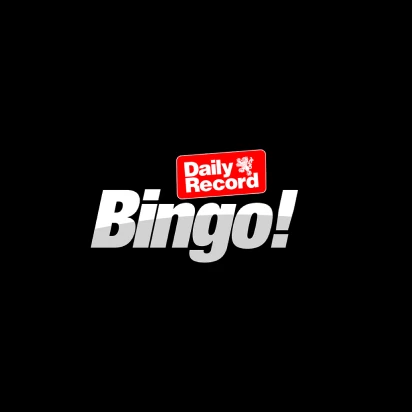 4.4/5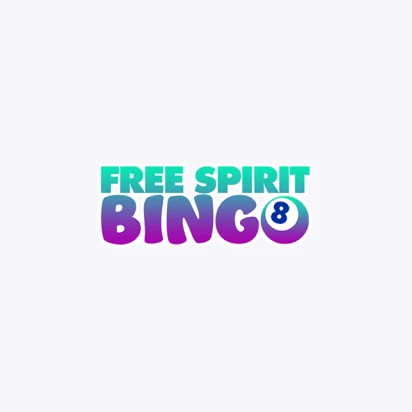 4.2/5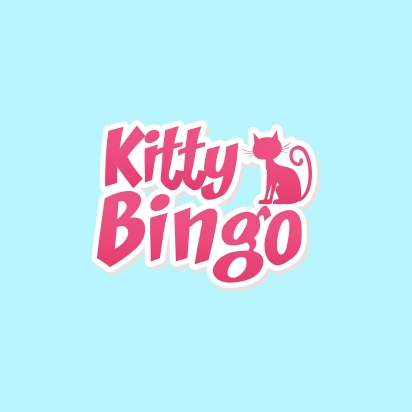 4.7/5
How to Play Online Bingo
How easy is it to start playing at these online bingo sites? Well, there are a few steps involved, including opening an account and verifying your details, adding funds to play with by making a deposit, choosing which games to play and, of course, getting your hands on those juicy winnings once you're done!
Here we make the process of getting started easy for you by breaking it down into 4 simple steps: Registration, Deposit, Play, Withdraw. Have a read through these steps so you know what to expect when you're ready to play.
1. Registration
The first step towards playing online bingo is to open an account at the site you wish to play at. This is a necessary step so the site knows where to send your winnings when you get a line or a full house! Luckily, it's a fairly simple and straightforward step too, so no need to worry about it.
Most bingo sites have a very obvious signup button, often simply called Join or Register. All you have to do is click it and a short form will open asking for a few basic details such as your name, address, email address and phone number.
You'll probably be asked to create a username or screen name and password too. Make a note of these details as you'll need them to log in and play. Also be sure to use your real details as these will be checked in line with security procedures.
Once you've filled in the form, clicking submit will most likely send a confirmation email to your email address. Open the email and click the link to verify your new account.
At this stage you may also be asked to verify your details in line with industry standard Know Your Customer (KYC) and Anti Money Laundering (AML) practices. This involves sending documentary evidence of your name, address and sometimes your source of funds too.
The site does this to ensure that no criminal activity will take place, according to the rules laid out by their licence provider. These measures are implemented to keep honest players and their money safe. Any bingo site that doesn't do this should be avoided at all costs!
If all of this is sounding a bit scary and complicated so far, don't worry. We've got a range of helpful options to guide you, including detailed info on how to join a bingo site, how to deposit, how bingo games work, how to withdraw your winnings and much more.
We've also got a handy FAQs page that answers a lot of the top questions we get asked, so you can put your mind at ease. Rest assured, we're here to help!
2. Deposit
Once you've opened your online bingo account, the next step is making your first deposit. Making a deposit at a bingo site is very easy. While logged into your account, either click one of the deposit buttons or locate the cashier or banking page. You'll then be presented with a number of payment methods to choose from, including popular bank cards, ewallets and bank transfer options.
Choose the payment method that's right for you, enter how much you want to deposit and click the button to make it happen. Be aware that you should be able to use a debit card, but you probably will not be able to use your credit card due to UK online gaming laws.
Do take a few minutes to read the site's T&Cs, especially regarding deposits and withdrawals as you'll find many sites require you to use the same method you used to deposit for your withdrawals.
3. Play
Now it's time to get to all those exciting bingo games! Buying tickets is super easy. Just click on the game you want to play, choose how many tickets you want, then click to buy. The total cost will be deducted from your balance.
If your games take place right away, you'll probably be whisked off to play them immediately – that is, they'll open automatically for you. If your games have a set time, they will open just before they're about to begin. You may also get a popup reminder just before they start, so you don't miss them.
You have a few options when it comes to actually playing your bingo games, so you can tailor your experience. For example, most sites mark off (daub) your numbers automatically by default, but if you want to get hands on and do it yourself, you can switch the auto-daub option off. Just keep your wits about you and watch those numbers!
Other options you might want to tweak include various backgrounds, the location or toggling of the community chat section, sounds and effects and much more. Make it your own!
4. Withdraw
After your bingo session, if the numbers have been good to you, you might have some winnings you quite fancy pocketing, so how do you go about doing that?
Usually located within the cashier, the option to withdraw lets you transfer some or all of your existing balance back to your original payment method (or an alternative in some cases).
At this stage it's important to have a quick check of the T&Cs again. It's a good reminder of how you can expect the withdrawal process to go, from the payment method that will be used to how long the process will take.
It's also a good idea to make sure you don't have any outstanding wagering requirements to meet before you can make a withdrawal, such as is the case with many bonuses.
When you're ready to withdraw, simply choose or accept the presented payment method, enter how much you want to withdraw, then click the button to make the transfer. It may take up to a few days for your withdrawn funds to get to you, however in the case of eWallets the process is a lot quicker – as short as 15 minutes.
If you haven't already done so, you'll probably be asked to complete the Know Your Customer (KYC) and Anti Money Laundering (AML) checks before you can make a withdrawal, but this doesn't usually take up too much time.

Deposit at UK Bingo Sites
Though you can of course try a few bingo games for free at some sites, you will at some point want to try your luck for real money prizes and that means buying bingo cards. In the same way that you'd do your online shopping, you'll need to select a payment method to add funds to your bingo account so you have some money to buy your bingo tickets.
Reputable UK bingo sites will only offer the most secure and trusted payment methods, many of which you'll already be familiar with, so you can add funds to your bingo account with confidence.
Play Bingo Responsibly in the UK
Playing bingo online is a lot of fun, but it's important to remember that it is a form of gambling and like other forms of gambling, it can quickly spiral out of control if you're not careful. It is the law in the UK that all online gambling companies provide players with access to tools and resources to maintain safe gambling habits and advertise these prominently on their sites.
There are numerous organisations out there that are dedicated to helping those affected by gambling addiction, whether that be the player themselves or family and friends. Respected organisations in this field include GamCare, which has been supporting those affected by gambling addiction for over 25 years, and GamStop, which provides free tools to players enabling them to place restrictions on their own activities.
There are many other organisations that are there to help you if you need it. A good rule of thumb for keeping your gameplay safe and under control is how you're feeling: if it's no longer fun, you're done.
About Online Bingo City
We're fans of bingo – so much that we decided to write about it! Rating bingo sites on their game selection, safety, and how high-quality it is, we want you to get the best experience.
Rating Guidelines
How do we rate bingo sites? Well, first of all, it isn't just a random, pull a number out of thin air kind of process. We have set criteria that each site must be evaluated on such as licence status, operating company history and reputation, game variety, ticket prices, welcome offer, bonus terms, promotion offers and their terms, payment methods, withdrawal ease and processing times, user-experience, mobile compatibility and lots more factors.
It takes time for our professional reviewers to go through the criteria and assign rankings for each element: it's not the sort of thing you can just throw together! That means you can rest assured that if we say a site ranks well, you're pretty much guaranteed to have an excellent quality experience after it has been expertly rated.
FAQ About UK Online Bingo Sites
Bingo is played by following the called out numbers and marking the ones which you have on your bingo card. Whoever gets a line of numbers wins the first prize, and then everyone plays for "full house" which means every number on the card is filled out.
There are about 4 million active bingo players in the UK, so it's a very popular game! People play in a mix of bingo halls with friends and online.
Yes, you can deposit using different methods at a UK bingo site, but you may have to withdraw using that same method. You can check this with customer support at the site or on their payments page.
Bingo has been around in some form since the 16th century, but it became really popular in the UK during the 18th century. That's over 200 years of bingo gameplay!
Our Newsletter
Want to stay up to date on all the latest bingo news and reviews here at Online Bingo City? Then be sure to sign up for our newsletter. It's a smart move as you'll be notified whenever a new blog post or article is published, so you can be one of the first to get insider knowledge, the hottest bonus offers and a heads-up about the latest game releases and site launches.
Sign up here!
Simply pop your email adress into the box below (we promise not to spam you or share your details with anyone else):
Online Bingo News and Promotions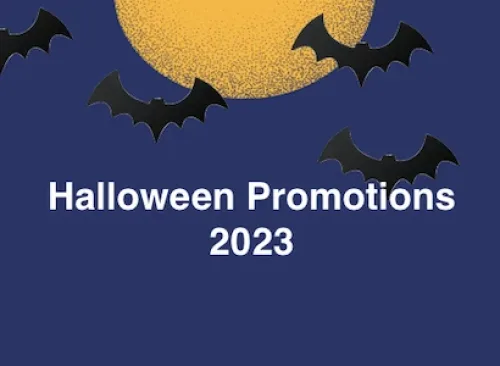 Bingo Halloween Bonuses and Promotions 2023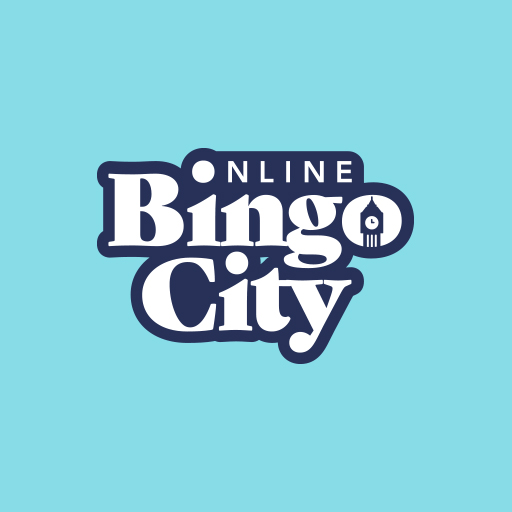 by OnlineBingoCity Team
10/28/2023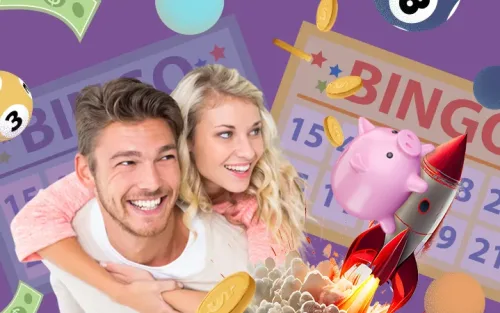 Which Bingo Site Pays Out Quickest?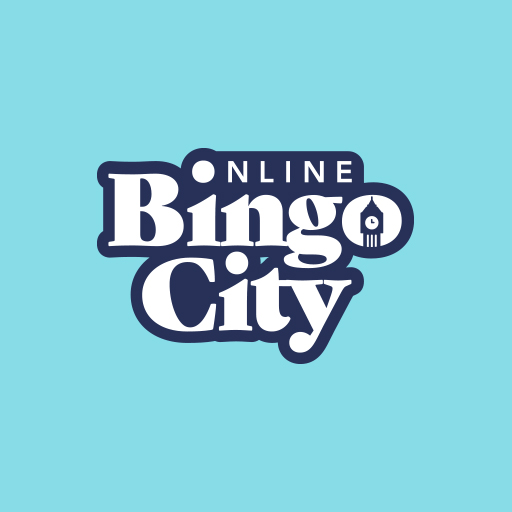 by OnlineBingoCity Team
05/08/2023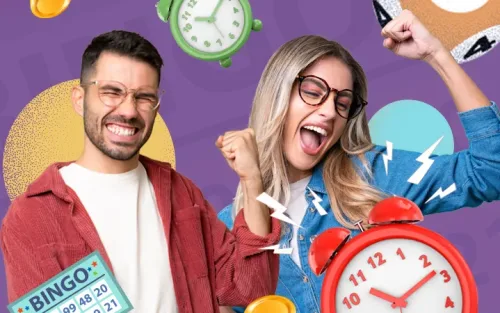 Quick Play Bingo Games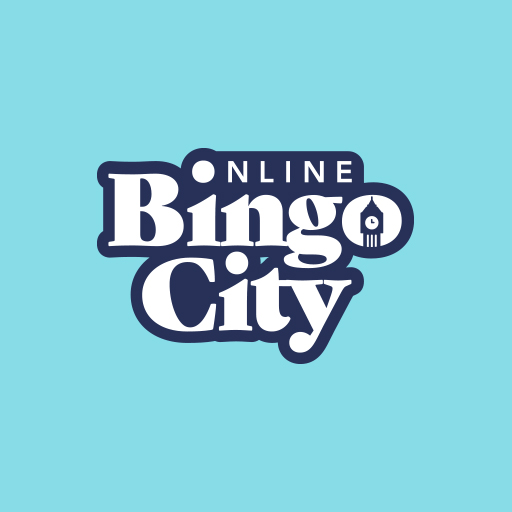 by OnlineBingoCity Team
03/30/2023