Top Paysafecard Bingo Sites

Our Score

4.8/5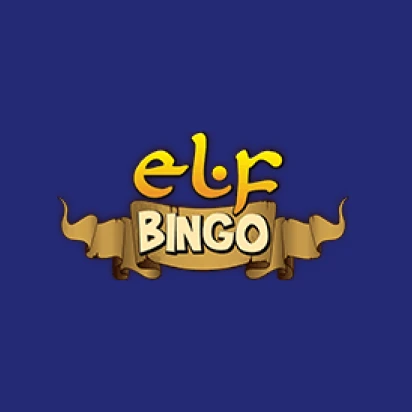 Welcome Bonus
Up to 500 Bonus Spins
Play
Using Paysafecard for Online Bingo
For online bingo players that prefer not to put their personal banking info into a bingo website directly, there are other options, like a Paysafecard, the "cash of the internet." Paysafecard is a prepaid online payment method that is independent of bank accounts, credit cards, or other personal data. Many online bingo sites accept this form of payment so that you can cash in on your favourite online bingo games and more.
What is Paysafecard?
This prepaid online spending method features a voucher with unique 16-digit PIN codes, making each voucher different from the next. Paysafe cards can be purchased at local sales outlets or online, making them easily accessible to all. The UK accepts Paysafecard, so there will be no trouble using them.
Is Paysafecard safe to use?
Honestly, using a Paysafecard may be even safer than attaching your normal bank account to any online platform! Paysafecards are independently purchased and are completely separate from your bank accounts and personal data; therefore, it is a highly effective and secure way for people to make online payments. This payment platform allows customers to remain anonymous to merchants and payment providers alike. No bank account or credit card data is put at risk when using a Paysafecard, and that is a huge win on its own.
Using Paysafecard on Bingo Mobile Sites
Given how popular Paysafecard is becoming and how convenient and easy they are to use, many online bingo mobile sites have decided to implement ways to accept these as a form of payment. Simply follow the steps that are outlined on the sites that accept them. Whether they do accept them will be easy to work out, as they will be listed on a payments page, or a logo will be displayed somewhere.
Pros and Cons of Paysafecard
Paysafecards are popular, especially among punters, for their high level of security and anonymity. Let's look at some of the pros and cons of using Paysafecard as a payment method alternative.
Pros

Not attached to any bank or credit card accounts
Keeps your details secure
Cons

Have to buy a physical card
Not all bingo sites accept them
Best Paysafecard Bingo Bonuses
As many bingo sites accept Paysafecards just as any other payment method, users are eligible for many of the same bonuses and promotions that users with alternative payment methods are eligible for. From match deposits to free games, Paysafecard users can benefit from many bingo bonuses.
Welcome Bonuses
In order to incentivise new users to sign up with a particular bingo site, many sites offer flashy welcome bonuses to draw in foot traffic and help users place their first wagers. They are a great way to make some cash with lower risk and are a fun way to explore your new website and interface. Some of the popular welcome bonuses that you may come across among casino and bingo sites may include offers such as depositing £X and getting £Y back, or could include making a deposit of £X and getting a number of bingo games free to play, etc.
Most welcome bonuses have time constraints or must be played through a certain number of times before you are able to cash out. Read the fine print on these bonuses so that you know how to maximise your prize pot potential.
Free Play Bonuses
Free Play bonuses are also common for users of a casino/bingo website. The beauty of free play bonuses is that you don't have to use any of your own funds to acquire these free gaming privileges. For some casinos, these take the form of free bingo tickets. On others, you may gain some kind of free site credit. The bottom line is that free play bonuses are free and take no start-up money to rake in a little cash.
How to Deposit Using Paysafecard
Below is a step-by-step guide on how to use your new prepaid card if using a Paysafecard is your preferred method.
Step 1 – Register
With dozens of online casinos available at the click of a mouse or swipe of a finger, it can be difficult to find the one. We suggest comparing casinos based on: welcome bonuses, variety of games, the calibre of customer service, and payout times. Once you've decided on your online casino, you need to register with it. You'll need to input your personal information, create a unique username and password, and create your profile.
Step 2 – Choose a Payment Method
When it's time to select your payment method, you can select Paysafecard from the list and continue. You'll then need to type in the unique 16-digit PIN on your Paysafecard and meet the requirements that are set out.
Step 3 – Play!
You're all set up! Now, it's time to play games and potentially win! Do be aware that bingo sites do not charge additional fees for Paysafe cards, but payments in different currencies from the currency that was used to buy the Paysafecard could incur a 2% fee from Paysafecard itself.
How to Create a Paysafecard Account
If you are new to Paysafecard and want to create an account, you will need to do the following:
Register on the Paysafecard website
Find a retailer that sells them and purchase one for the amount you want
Top up your account with the 16-digit code that comes with the voucher
Use it on the bingo site that accepts it as a payment method
Fast Withdrawals with Paysafecard
Have you won big and are now looking to cash out? Let's get that hard-earned cash out of the casino website and into your hand.
Step 1 – Go to your Site Wallet
You can check your site wallet to reference your withdrawal limits or any steps that need to be taken before you are able to take money out of the casino website.
Step 2 – Enter the Amount and Details
Most Paysafe card withdrawals must be between certain limits. Select the amount you'd like to withdraw, and you're ready to get back that long-awaited pot of earnings.
Step 3 – Await your Withdrawal
Withdrawal requests are typically approved within 24 hours, but some withdrawals and transactions can take up to 3 days. Once the withdrawal has been approved, the funds will be available in your Paysafe account instantly.
New Paysafecard Bingo Sites
Many casinos and bingo sites now accept Paysafecard the same as any other form of payment. This means that you have a lot of options when it comes to choosing your preferred platform. Some of the fan favourites include:
Payment Methods Similar to Paysafecard
If you don't have access to Paysafecard, there are other highly secure ways to load money into your bingo account. Some reputable alternatives to Paysafecard include eCheck, NeoSurf, Neteller and Skrill.
.
FAQs
If this overview about Paysafe cards and how they can enhance your experience as an online gambler hasn't quite hit the mark, maybe these questions will help you find the answers that you're looking for.
Paysafe cards are one of the most secure payment methods on the market. Due to their high anonymity and security, they are popular for bettors and punters to use for their online gambling sites of preference. Paysafe cards have no banking information or personal data attached, making them safe and secure for any user.
Customers can use their earnings on their Paysafe card to make other payments online, go to an ATM to withdraw cash, or make a bank transfer into the user's actual bank account.
While the vast majority of bingo sites in the UK will accept Paysafe cards, this is not always the case. It is important to take a look before signing up if you want to use them.