Top Google Pay Bingo Sites

Our Score

4.6/5
Play
Using Google Pay for Online Bingo
Google Pay is a safe, popular online payment method that millions of people use to handle their digital transactions. It can serve as a handy way to pay for online bingo in a way that is both easy to use and low risk.
Though simple, there can be a bit of a learning curve—especially if you are using it to pay for online bingo for the first time!
What is Google Pay?
Google Pay in its current iteration was released in 2018. Since then it has been a popular way for Google product users (Android phones, tablets, and smartwatches, specifically) to make contactless purchases both in person and online.
There is also a companion product called "Google Wallet." Google Wallet provides similar functionality to Google Pay, but also allows the user to store information including digital forms of identification on their "wallet."
Is Google Pay safe to use?
The short verdict is that Google Pay is considered very safe to use for online purchases. Google protects your information through advanced encryption processes. They also provide payment protection on verified purchases to further help you avoid fraud.
Like all third-party digital payment methods, Google Pay adds further security by acting as a sort of buffer between the site you are using, and your preferred payment method. In other words, you provide less personal information with Google Pay than you would with a debit card.
Using Google Pay on Bingo Mobile Sites
As mobile bingo sites continue to spring up, numerous platforms have decided to incorporate the ability to use Google Pay as a payment method. Operators have recognised that this is a form of payment many like to use when making transactions, especially as they like to use their smartphone devices to purchase goods and services.
It is important to check which operators accept Google Pay, though, as not all may.
Pros and Cons of Google Pay
Like anything else, Google Pay has its pros and its cons. Below, we look at everything you need to know about this method's strengths and weaknesses.
Pros

Keeps your payment information secure
Cons

Not available in some countries
Withdrawals can take some time
Best Google Pay Bingo Bonuses
Many bingo sites will give you a sign-on bonus to help you get started. Below, we look at two common gifts that you can use to enhance your playing.
Welcome Bonuses
Welcome bonuses are typically tied directly to how much money you deposit. The more you load into your account the first time you play, the more money the bingo game will give you as a gift. You can use this money to make your first wagers without running the risk of taking a financial hit.
Free Play Bonuses
Free play bonuses may be provided when you make your account, or as an occasional reward for playing frequently. As the name suggests, they allow you to play bingo games for free without making any kind of wager. These bonuses are an exciting way to allow you to continue having fun without risking any actual money. You can still earn money on "free play" games.
How to Deposit Using Google Pay
Setting up your online bingo account and making a deposit with Google Pay should be an easy and straightforward experience. Below, we highlight how you can accomplish this in three straightforward steps.
1- Register
Most online bingo games will first ask you to register and make an account. This could involve filling out a user profile and even supplying age and residency verification documents that prove you are eligible to participate in the game.
2- Choose payment method
Once your account is set up, you'll need to establish a payment method. In this case, you will choose Google Pay. Based on the way Google Pay works, you should be able to set up your payment method with a few simple clicks.
No personal payment information will be required from the bingo website when you use Google Pay.
3- Play!
Now that you have your account and your funds, it's time to start enjoying some bingo games. Don't forget to take advantage of any sign-on bonuses available. They are a great way to dip your toes into the world of online bingo.
How to Create a Google Pay Account
If you are looking to pay with a Google Pay account and do not have one, there are a few easy steps that need to be followed.
Download the app on your Android device (make sure you have the minimum requirements).
Enter your phone number.
Sign in to your Google Account as this will link your device.
Add your bank account and payment card details in order to make payments by following the instructions.
Fast Withdrawals with Google Pay
Once you've won some rounds at bingo you will begin to accumulate a balance. It is supposed to be easy to put that money in the bank, but there are variables that contribute to what the process actually looks like.
1- Go to your Site Wallet
The first thing you should do is to look at what money you have available to you. Bear in mind that the entirety of your earnings may not be eligible for withdrawal. Sometimes, you have to make a set number of wagers before you can take money out of the website.
2- Enter Amount and Details
Once you've determined how much you can withdraw, it's time to enter the information. This is usually straightforward. However, depending on the amount, you may need to supply tax information.
3 – Await your Withdrawal
The withdrawal should hit your account quickly. However, you may find that once it lands in your Google Pay account, it may take several more days to land in the bank.
New Google Play Bingo Sites
Most sites are compatible with Google Pay. Below, we highlight some of the best places to start your online bingo hobby off in a safe and fun environment.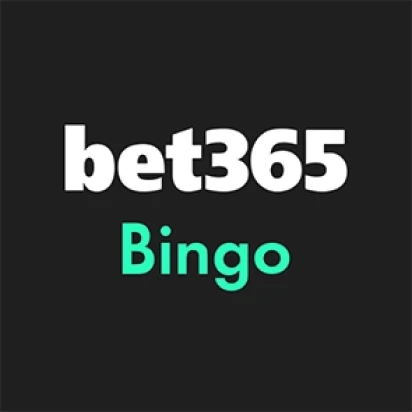 4.2/5
Payment Methods Similar to Google Pay
If you're thinking that Google Pay maybe isn't for you, that's alright. If you want to try your hand at a different virtual wallet, PayPal and Apple Pay are both good, secure alternatives. Of course, if none of that appeals to you, you can also easily sign up for play using your credit or debit card.
FAQs
Have more questions we haven't covered yet? Keep reading for a Google Pay-related FAQ.
Most online sites make a point of being compatible with Google Pay. However, you may still find places where this payment method does not work.
Google Pay does have a rewards program similar to those you will encounter with most major credit card brands. Currently, their biggest promotion is a "cash back," incentive that allows you to get a small portion of the money you spend back, on qualifying purchases.
Google Pay does not currently charge any transaction fees. Nor are there any subscription fees associated with a typical consumer account.