About The Team
Back in the day there were bingo halls aplenty but the internet has completely revolutionised how people can access bingo. Now there are hundreds of bingo websites and at Online Bingo City we are here to guide players to the best bingo sites on the internet. Our aim is for everyone to have a first-class experience, but unfortunately not every website out there is good, safe, and secure.
That's where we come in. You can use Online Bingo City as your online bingo guidebook. Instead of learning through trial and error you can take the fast track to the top notch bingo gaming experience you deserve by browsing through our carefully crafted site reviews. We've covered it all so you can get into playing the game with a high-quality website you can trust.
Bingo Experts With Years of Experience
At Online Bingo City, we like to think we are bingo experts. We've been playing bingo online for years. You name it, we've played it! So we know what we're talking about. We've done all the hard work for you, testing all the best bingo sites on the internet right now.
Our prerogative is ensuring you get access to the best websites, with the highest quality games, and don't have to worry about any safety issues. So we've tested all the top bingo game sites so you can just enjoy the game.
Why We Love Bingo
Bingo is an exciting and engaging game that is fun to play and can also give big payouts! There are a variety of bingo games to play online, from the convenience of your own sofa. The best bingo sites will offer the most popular online bingo games to play like 90-ball, and 75-ball bingo. The 90-ball game is often called British or Australian bingo and consists of playing with 90 balls, whereas 75-ball is more popular in the United States and uses 75 balls. There is also an 80-ball variation that gets played.
Some excellent bingo websites will also have mini-games, online slots, and jackpot bingo games to play too, so there's always something new to try if you get tired of playing the fan favourites. Luckily, bingo is an enigmatic and changeable game, full of excitement each game round. Bingo chat rooms are an excellent source of gossip and fun too, so you can chat along with other players while you play your bingo rounds.
What's Our Favourite Bingo Lingo?
Bingo Lingo refers to the many acronyms and slang terms players encounter when playing online. There are a huge amount, considering every number has its own play on words! But you'll also come across standard terms in online chat rooms like BRB (be right back), WDW (well done winners), JP (jackpot), and 1tg (one number to go). Some of our favourite numbers are:
17 – Dancing Queen! We love an ABBA reference!
50 – 5-0-5-0 it's off to work we go! A reference to the famous song sung by the dwarves in Snow White, we love a good singalong too.
88 – Two fat ladies. Who doesn't love two fat ladies? And tthe audience response is often 'wobble wobble'!
OnlineBingoCity's Lucky Numbers
22 – Two Little Ducks 🦆🦆
22 is named because the numbers together look like two little ducks, it's quite an obvious one but a fan-favourite. The audience response is usually 'quack, quack!'
57 – Heinz Varieties
This is a reference to the 57 varieties on the Heinz slogan. We love how in British bingo so much of the slang comes from obscure references with classic British companies, and most people playing don't always know where the reference comes from!
83 – Time for Tea!
If there's one thing we love in the UK, it's tea. As you're playing bingo, there's always time for tea! That makes this one of our lucky numbers.
Our Favourite Bingo Games
There are so many varieties of bingo games, but naturally everyone is going to have their favourites. At Online Bingo City we love to celebrate the fan favourite bingo games because even though they are similar, every type has its own winning methods and ways of keeping players interested.
90-ball Bingo
There are 90 balls in the pot at the beginning of the game, and cards typically have three rows with five numbers on each row. We love this game because there are a few different ways to win!
The first prize goes when a player gets a single horizontal row completed. The second when two rows get completed, and finally a third prize when someone gets a full house. It's a fun game that keeps players on their toes!
80-ball Bingo
We couldn't not mention 80-ball bingo as our second choice You might think it's similar to 90-ball, but actually it's quite different! 80 balls start in the pot, and at the bingo cards are made up of 16 numbers split across four rows.
This game is so fun because every time you play can be different, as players are shown a pattern at the start and the first person to complete the pattern is the winner! It could be the four corners, vertical lines, horizontal lines, or a mixture of all three. It keeps people guessing and makes the game interesting!
Read Our Reviews!
At Online Bingo City we take our reviews seriously, because we want to direct you to the best websites to play bingo online. Therefore when we review a website we consider all factors, from the variety of bingo games on offer, to website structure, mobile compatibility, and security. A review from us, is a review you can trust – so check them out here and get started on finding your top bingo website now.

4.6/5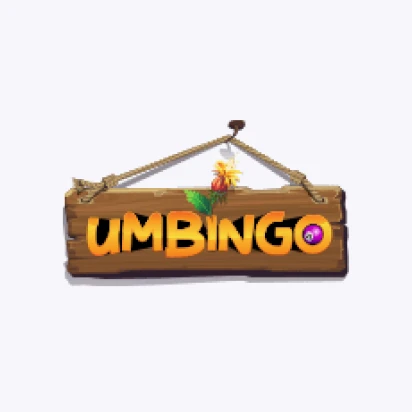 4.4/5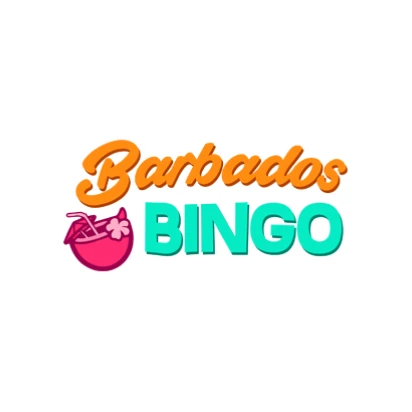 4.7/5